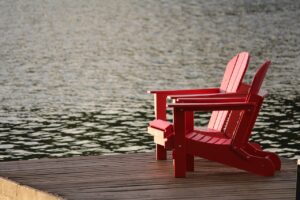 I recently have read several great articles about what the post-pandemic world might be like; specifically, how do I want to shape it. The thrust of the articles was about what was working for and subsequently not working and what it is that people want to take away from the pandemic experience. The articles were somewhat slanted towards our professional lives and yet personal and professional are always intertwined and intersect – perhaps more than we care to acknowledge.
Upon reflection, I have been enjoying more time to focus on my health; physically, mentally, and emotionally. The pandemic brought less commuting time, less running from one thing to the next and being able to take time to 'stop and smell the lilies' (not a fan of roses)! What are you noticing about yourself that you didn't have time to notice before? What is one, or two things that you want to continue doing even after the pandemic is long behind you?
Likewise, what are one, or two things that you want to stop doing once it is 'safe' to return to the new state of normal? Although these might appear to be simple-minded and easily answerable, I caution you to not just look at the here and now but the future as well. Since we are whole beings, in every essence of that, what would you like to say by the end of the year? In 5 years? In other words, what do you need to reflect upon and start intentionally moving toward (or away from) in order for you to achieve those desired goals? Now, not as easy as it looks right?
So why not take some time now, before the pandemic is behind you, and thoughtfully, intentionally, and introspectively find out what it is that makes you want to go to work every Monday morning. Discover what small changes you can make in the next leg on your journey to create a more satisfying, healthy, and fulfilling life – personally and professionally.
Wishing you thoughtful reflections and wonderful insights!